Atlanta, GA DUI Lawyer
Atlanta DUI Attorneys – Top Atlanta Law Firms – DUI Lawyers Atlanta – Atlanta Criminal Defense
Atlanta DUI lawyers are some of the best criminal defense attorneys in the country. Home to over 6.5 million people, Atlanta is a vibrant community with many bars and restaurants. Atlanta also has many cars on the road, and a percentage of drivers are driving impaired. The Atlanta Police Department has joined forces with the Georgia State Patrol Night Hawks to actively patrol Atlanta's streets and highways and stop as many drunk drivers as possible. Our top Atlanta DUI lawyers have had decades of experience fighting against the Atlanta police evidence obtained during Atlanta DUI checkpoint stops. High portable breath test results, miserable field sobriety test performances, and slurred speech captured on police video are not intimidating to our veteran Atlanta DUI attorneys. We have seen much worse evidence and have still successfully had charges reduced or dismissed entirely. It might seem that the State of Georgia has an open and shut DUI case against you. It is an Atlanta prosecutor's job to relentlessly pursue the most serious traffic offenses he or she can. It is our Atlanta DUI lawyer's job to fight back just as hard and shield you from an Atlanta DUI conviction.
Atlanta DUI Court – GA DUI Task Force – Atlanta DUI Checkpoints – Atlanta Traffic Ticket – Atlanta Defense Attorneys – Atlanta Bail Bonds
All Atlanta DUI attorneys must present their DUI defenses in Atlanta Municipal Court on Monday morning. If you were arrested for a DUI over the weekend coming home from an Atlanta Falcons game, you are due in Atlanta DUI Court on Monday. So you must find and retain the most experienced Atlanta DUI lawyer you can. This is why the best Atlanta law firms stay open nights and weekends because our clients need to talk live to a drunk driving lawyer right away. We wish we could advise you to go home and decompress for a few days, but neither of us have that luxury. Judge Ward of the Atlanta Municipal Court will be at your first DUI arraignment to accept your initial plea. If you call us over the weekend, we can have our best Atlanta DUI lawyer in court to enter the plea and you do not have to be there at all. If you used an Atlanta bail bond company to post bail for you, these companies are OK with you not attending the first court date. But for any future Atlanta court dates, you must appear with your TeamDUI Atlanta attorney.
Atlanta Criminal Defense Lawyers – Atlanta Drunk Driving Attorneys – Fulton County DUI Lawyers – Atlanta Traffic Court
To successfully defend against an Atlanta DUI arrest in Atlanta Municipal Court or Fulton County State Court, a top Atlanta DUI lawyer must thoroughly investigate the facts, perform a review of all relevant details in your DUI case, and also draft and file specific pre-trial motions that may exclude police evidence and prosecution discovery requests.
To fight a DUI, your Atlanta DUI lawyer almost always represents you in both the administrative courts for the ALS automatic license suspension, and on the criminal side in the Atlanta Municipal Court or in Fulton State Court for a jury trial. Like a well-known surgeon preparing for surgery, the preparation done beforehand to analyze the details of the upcoming procedure may be more important than the actual surgery. And since surgery is more difficult and time-consuming, it is more costly than just giving a patient a yearly physical or a flu shot.
Atlanta DUI Police – GA DUI Laws – Atlanta Criminal Defense – Top Atlanta Law Firms
Many Atlanta DUI attorneys run high-volume, discounted fee firms where the overwhelming majority of their Fulton County DUI clients get pleaded out to a "guilty" disposition. A quick guilty plea may be helpful to clients that seek legal assistance but do not qualify for a public defender because the client's annual income is too high. These high caseload firms provide average results to clients who either lack the funds to fight a DUI criminal case with a private Atlanta DUI attorney, or who realize too late that a DUI conviction can ruin their job, their family, and their future.
To see how damaging Atlanta DUI penalties are, read through Atlanta DUI lawyer William "Bubba" Head's list of 97 Consequences of a DUI Conviction on our sister site at DrunkDrivingDefense.com. It may change your mind about the crippling reality of DUI penalties, and the lifetime of bad consequences of a drunk driving conviction.
Clients who hire a DUI attorney to stand next to them in court and enter a guilty plea, without any fight, are NOT our clients. Our typical client is very successful in life, and has far too much to lose to meekly walk into an Atlanta courtroom and plead guilty to DUI. That is why our top-rated DUI defense lawyers and criminal defense attorneys plan for a reduction, a dismissal, or an acquittal in every case. The value of this smart legal decision is obvious, but cannot be done in a couple of hours of a lawyer's time, or for a low-ball legal fee.
College Park DUI Lawyers, Hapeville DUI Lawyers, Buckhead DUI Lawyers, Buckhead Law Firms
Our elite team of Atlanta DUI lawyers handle all DUI cases in the City of Atlanta, and in numerous other jurisdictions in Fulton County: Sandy Springs, Union City, College Park, Forest Park, Palmetto, East Point, Roswell, Alpharetta, Johns Creek, Milton, Fairburn, Hapeville and Mountain Park. The large Atlanta metropolitan area includes all of these locations in Fulton County.
Most Fulton County DUI arrests are heard in one of these many Atlanta-area Municipal Courts, but only in Fulton County State Court can you get a JURY trial for misdemeanor DUI cases in cities within Fulton County. If you desire a DUI trial by jury, your trial must take place in Fulton County State Court, and not in any of the 14 Municipal Court locations.
Compare top Atlanta, GA DUI Lawyers at DrunkDrivingDefense.com.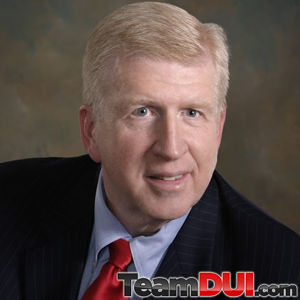 Copyright 2016, by Atlanta DUI lawyer William C. Head, author of numerous books on DUI law for over 25 years.
GA DUI Arrest? Driver's License Taken from YOU? Important 10-Day ALS Appeal WARNING to Avoid SuspensionIf your driver's license was taken after your Georgia DUI arrest, then it is 99% certain that you need to file an appeal of the PENDING ADMINISTRATIVE LICENSE SUSPENSION that results from a DUI arrest in Georgia. Whether you REFUSED or TOOK THE TEST, your driver's license IS IN JEOPARDY. For refusing to take the implied consent test (a warning the arresting officer reads to people arrested for driving under the influence in GA) your ALS suspension will be a "hard" suspension, meaning NO right to drive for ANY purposes, for a FULL year. Call us today, so we can help PROTECT your right to drive.